Suechung Koh began her career as a classical pianist with a Master's degree in music from the Manhattan School of Music.
Pierre-Yves Linot is a photographer, member of Soho Photo Gallery in New York and the curator for Historical Memory Project, a human right organization.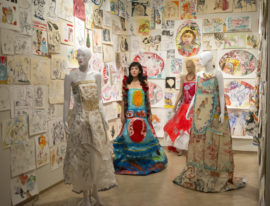 Maria de Los Angeles is a New York City based artist, raised in California, Mexican born, whose imagery focuses on issues of illegal migration, displacement, identity and otherness, working primarily in drawing, painting, installation, performance, fashion, and sculpture.
In the past year Cyriaco Lopes' work has been seen at the Los Angeles Center for Digital Art, the Houston Center for Photography, the Praticas Contemporaneas Kuir in Bogotá, Colombia, and at Atelier 397 in São Paulo, Brazil.