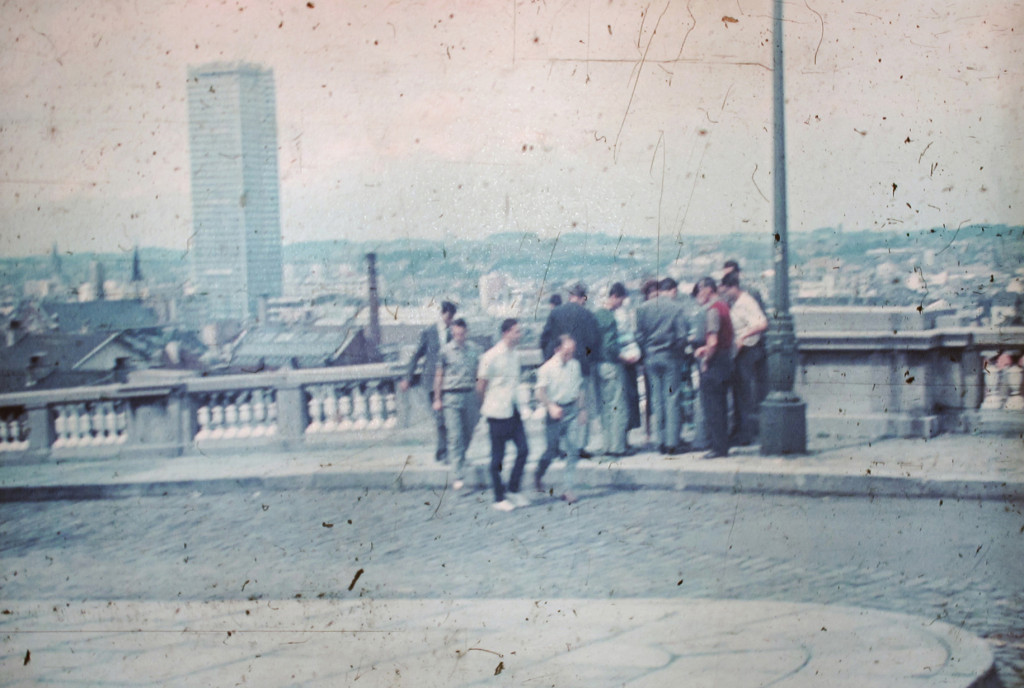 On view from April 27, 2015, through July 31, 2015
In a collaborative project, Serbian artist Slobodan Stosić was invited by curator Omar Lopez-Chahoud to act in the dual role of participating artist and curator of the exhibition The One Who Became the Color on a Flag. Given that the creative act of art making and that of curating are closely intertwined in Stosić's work, separated only by a thin line, he has curated other artists' work into his exhibition in order to realize his specific aesthetic statement. The conceptual underpinnings of Stosić's work create an exhibition that operates as a Gesamtkunstwerk, touching on real life situations, personal experiences, and historical references. In The One Who Became the Color on a Flag Stosić has invited artists from Bosnia and Serbia to present video work. The result is a constructed narrative that borders on fiction. Not only is video included, but historical archives, found objects, photography, drawings, and sculpture are also featured.
Omar Lopez-Chahoud has been the Artistic Director and Curator of UNTITLED. since its founding in 2012 and will lead the curatorial team of UNTITLED. 2015. As an independent curator, López-Chahoud has curated and co-curated numerous exhibitions in the United States and internationally. Most recently, he curated the Nicaraguan Biennial in March 2014. López-Chahoud has participated in curatorial panel discussions at Artists' Space, Art in General, MoMA PS1, and the Whitney Museum of American Art in New York City. He is currently a member of the Bronx Museum Acquisitions Committee. López-Chahoud earned MFAs from Yale University School of Art, and the Royal Academy of Art in London.
Slobodan Stošić was born in 1989 in Novi Sad (Serbia). In 2012 he was the winner of the Mangelos Award (YVAA). Stosić is a member of Led art group and the curator of Šok Gallery. His practice explores narrative and immaterial dimension of the work of art, language and politics. He is interested in creating works that function as a premise of social fiction.
Participating artists: Ana Adamović, Led Art, Doplgenger (Isidora Ilić and Boško Prostran), Ibro Hasanović, Aleksandra Letić, Nikola Džafo, mangelos, Mia Ćuk, Slobodan Stosić
Curated by Omar Lopez-Chahoud and Slobodan Stosić
On view from April 27, 2015, through July 31, 2015 In a collaborative project, Serbian artist Slobodan Stosić was invited by curator Omar Lopez-Chahoud to act in the dual role of participating artist and curator of the exhibition The One Who Became the Color on a Flag. Given that the creative act of art making Read More »