THE RIGHT TO SILENCE?
GREECE IN USA launches its program with the group exhibition "The Right to Silence?" that the non-profit platform organizes in New York under the auspices of the Greek Ministry of Culture at John Jay College of Criminal Justice, CUNY, City University of New York and at other cultural venues from December until June 2021. GREECE IN USA conceives and produces projects that build long-lasting partnerships with leading institutions and individuals who actively engage with Greece. In this context the opening exhibition consists of a survey and two parallel streams addressing different political and geographical contexts, focusing on Greece/Cyprus at Gallery X curated by Sozita Goudouna. GREECE IN USA has also invited curator and professor Thalia Vrachopoulos to respond to the theme with a focus on Asian Artists and curator Tressa Berman to propose a historic American artist. GREECE IN USA invites numerous artists, curators and scholars to respond to "The Right to Silence?," the on-going events in NYC will be announced accordingly.
Part 1 Curated by Sozita Goudouna
The Right to Silence?

What do we make
Of the flowering vine
That uses as its trellis
The walls of a prison?
A number of contemporary compositions seem to deny the presence of the beholder in their arrangement nevertheless what primarily matters to the canon of art today is its dialogue with the beholder. Acknowledging the beholder's presence and the "to-be-seenness" of the artworks has also been the decisive contribution to the ongoing visual discourse on modernism. But how can the limits of this canon be tested in relation to the broader society. What if the beholder remains hidden from the public unable to be in any kind of dialogue with the artwork. Facing the wall, in a concrete cell with no windows or sitting blindfolded in a tiny concrete cube in perfect silence, waiting for an interrogator. A constitutive element of the prison is silencing – the silencing of lives, often of justice, of suffering and political expression. (Click here to read the full text by the curator)
Production Associates: Georgia Kalogeropoulou, Eva Kostopoulou, Odette Kouzou
Under the Aegis of the Hellenic Republic Ministry of Culture and Sports

Under the Aegis of John Jay College of Criminal Justice, City University of New York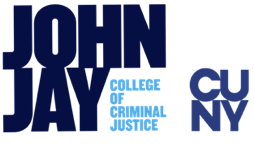 THE RIGHT TO SILENCE? GREECE IN USA launches its program with the group exhibition "The Right to Silence?" that the non-profit platform organizes in New York under the auspices of the Greek Ministry of Culture at John Jay College of Criminal Justice, CUNY, City University of New York and at other cultural venues from December Read More »