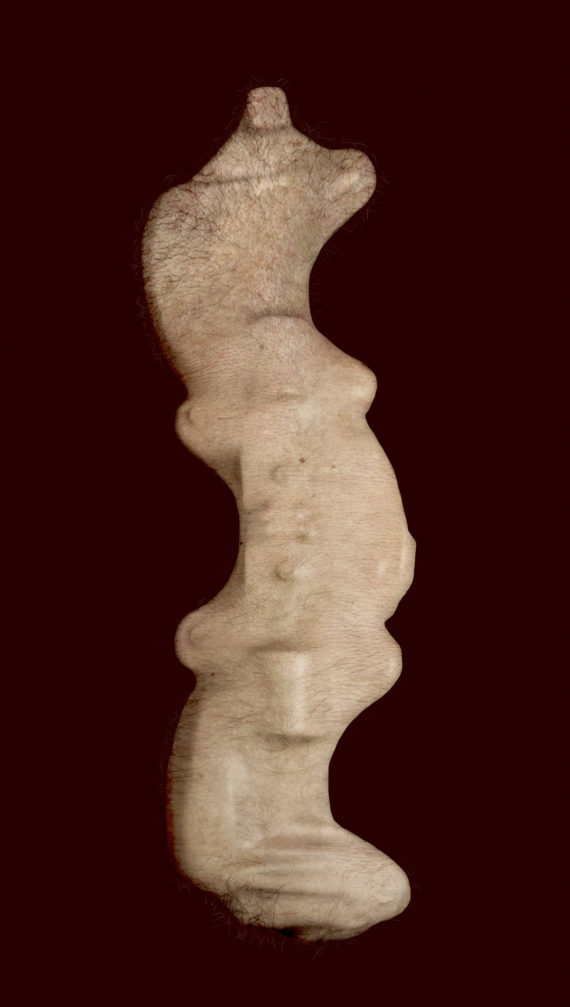 On view: May 1, 2019 – June 21, 2019
Opening Reception: May 1, 2019, 5:30 – 8:00 PM
Curated by Andrew Weinstein
The Anya and Andrew Shiva Gallery is pleased to announce the opening of the art exhibition "Baneful Medicine."The artists included in the exhibition are Todd Ayoung, Aziz + Cucher, Christine Borland, Allison Burtch, Abigail DeVille, Heather Dewey-Hagborg, Oasa DuVerney, Susan Erony, Arie A. Galles, Aharon Gluska, Anna Halberstadt, Adam Harvey, Eduardo Kac, Verena Kaminiarz, Vitaly Komar, John SH Lee, Simone Leigh, Ruth Liberman, Larry Miller, and Aurelia Moser.
At Auschwitz, the Nazi death camp, it was a doctor, Josef Mengele, who decided who would live and die. On the camp receiving ramp, Mengele's daily "selection" placed Darwin's idea of "natural selection" in human hands; eugenics, a field pioneered by Darwin's cousin, Francis Galton, inspired the Nazi dream of engineering a master race. What we now call the Holocaust was a medical "operation."
German doctors at the time were the finest in the world. And yet many committed atrocities on human research subjects. How could doctors betray the Hippocratic Oath they had pledged to "do no harm" — not only in Nazi Germany but also in places like Tuskegee, Alabama? There, starting in 1932, a year before the Nazis came to power, American doctors failed to treat African American men with syphilis to study the course of the disease; this followed a long history of medical abuses against African Americans, such as gynecological studies on enslaved women by J. Marion Sims. In 1947, American jurists held Nazi doctors to account at the Nuremberg Doctors' Trial and established modern bioethics with the mandate of "informed consent" for human research subjects; nevertheless, the Tuskegee syphilis study continued for decades after, alongside other examples of criminal medicine in the US and abroad, in which government and corporate researchers regarded the bodies of people of color, the poor, prisoners and military personnel as tissue for research. As bioengineering moves toward a posthuman future, corporations patent genes, and governments use genetic markers for surveillance, how much more conscientious are the methods and mindset of medical science than they used to be?
The exhibition opens to the public on May 1, 2019, and will be on view until June 21, 2019. The opening reception will be held on May 1, 2019, from 5:30 to 8:00 PM.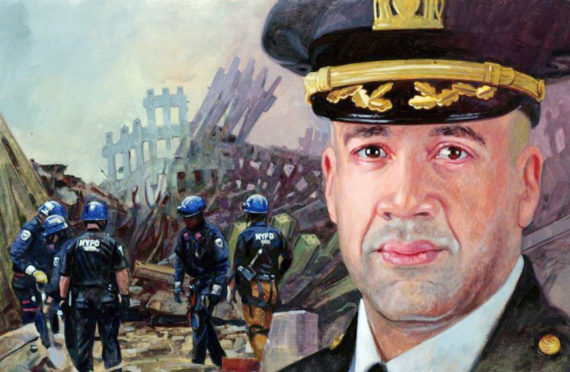 Memorial Hall
On view September 8, 2017 -June 28, 2018
On September 11, 2001, a series of four coordinated terrorist attacks were carried out by the Islamic terrorist group Al-Queda, with New York City feeling the brunt of this horrific tragedy. The events of 9/11 represent the largest attack and subsequent rescue and recovery operation ever on U.S. soil. In just a few short hours, both of the monstrous, 110 story-tall World Trade Center Towers, were devastated by two separate hijacked commercial airliners that were flown into them. The entire world watched in awe as nearly 3,000 people lost their lives as the buildings crumbled. (more…)