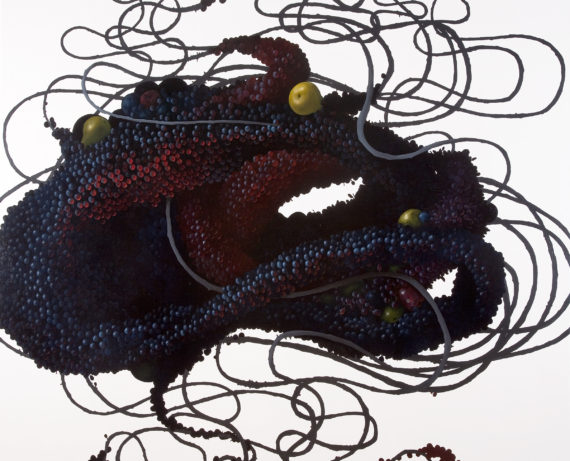 Curated by Dr. Thalia Vrachopoulos and D. Dominick Lombardi
Sept. 24, 2019 – Nov.1,2019
Opening Reception Sept. 24, 2019; 5:30–8:00 PM
Foodie Fever and its artworks address the variety of issues germane to the food craze phenomenon seen in the millennial generation's sharing of foodie photographs on social media. Having the greatest buying power millennial foodies search for the rarest, most authentic, custom-made, unusual cuisines sometimes laced with Cannabidiol (CBD) which has become another trend. Millennial foodies seek trendy diets most popular of which are the low-carb or gluten-free eschewing inhumane farming methods while seeking alternatives. This sector also appreciates individuality, and mash-ups, fusions or foods created especially for their tastes like poke bowls and other exotic tastes. Regardless of what they choose Millennials are mindful of their food-sources and careful with their health, although sometimes misguided as with some of the trendy dieting methods.
David C. Terry's McTriptych addresses issues of wealth and access to a healthful diet, and how that is in fact, a large part of racism and oppression in general. There are the moments when foodies become mesmerized by the omnipresence of fast food in realtime. A mock-monument to this generational problem is Robert Zott's Fast Food featuring family plot grave stones with the titles Burger, Fries and Soda. Chris Bors' Hot Dogs goes right for that carnival aspect of food fanaticism and best example of how extreme behavior is more popular than ever, especially among the Millennials who like to theme-party.Judy Haberl takes aim at the 'links' between semi-precious stones and jewelry, and the standard meat sausage. In an age when the mixing of metaphors can be taken to the limit in a variety of ways, Haberl clarifies our vision and understanding that food is a commodity. Todd Bartel's Designer Agriculture No. 1 (Dr. Frankentree) and Kirsten Stolle's Feed bring in the darker side of foods that are genetically designed and modified for purposes well beyond the scope of nature. Junghoo Hwang's photographs speak to the same issue for such hybrids as he depicts, can only exist if genetically designed and engineered. Sungho Choi's light box installation Menu is about a different type of food hybrid; one that is an ethnic mix of Asian and Western cuisines. Korean kimchi is combined with various foods from around the world to produce fusion foods as well as to address issues of cultural hybridity. Intae Kim's sculpture of a cabbage represents the most popular Korean food, but the way he has shaped it like a comfortable easy chair, we must read it as a comfort inducing food more than an ethnic symbol. Maria Karametou's weirdly shaped potatoes and eggplants address the idea of man-made perfection. By so doing, Karametou comments on the artificial perfection that society has learned to find appealing rather than looking deeper or seeking out ugly yet healthful alternatives. Nicholas Moore's Lunch Boxes series focuses on those rare foods and trends that Foodies seek in their search for individuality from food bowls, to curcumin lattes to sushi bowls, and gourmet donuts to smoothies and cauliflower rice. Mia Brownell's two paintings Passing Fruit and Pear and Grape offer a delicate dance of growth and fruition as each tangled trellis of grapes cluster and support displaced pears and plums. Beth Mobilia offers a new take on naughtiness by obscuring the most flavorful part of an iconic dessert. The point here is not only to address the shortcomings of sugar, but to bring to light the awkwardness many feel when indulging in a high calorie, albeit tasty treat. Marianne Strapatsakis's video The Beautiful Fish, 2019 is concerned with showing the delectable nature of today's foodie fever. Gastronomic tourism has been on the rise as social experience seen in consumer themed experiences and developing communities around food. Thalia Gatzouli produces works with light as if writing in space that concern biological issues. In fact, her work Protein Provocative, 2019 is comprised of textual statements in neon light. Her interest lies in the connections between science and food and she examines the dual sided effects of protein that can both nourish and sicken. The photographer Chronis Spanos addresses formal and ideological issues such as light and texture within the theme of food. His approach to his subject is architectural in that, he essentializes form abstracting it to its simplest shape using light and shade.
Image: Still Life with Passion Fruit, Mia Brownell, 2008, oil on canvas
Image courtesy of Mia Brownell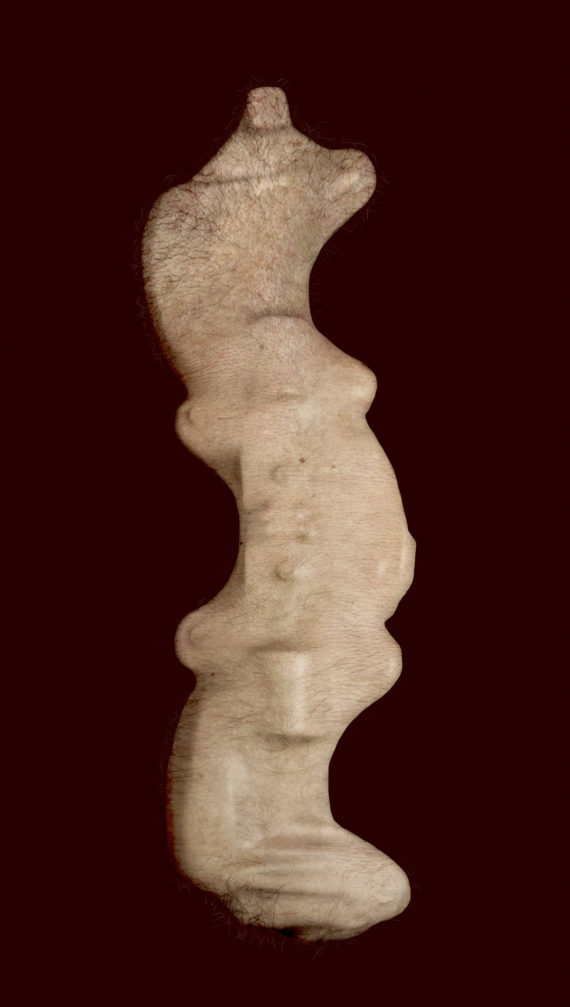 On view: May 1, 2019 – June 21, 2019
Opening Reception: May 1, 2019, 5:30 – 8:00 PM
Curated by Andrew Weinstein
At Auschwitz, the Nazi death camp, it was a doctor, Josef Mengele, who decided who would live and die. On the camp receiving ramp, Mengele's daily "selection" placed Darwin's idea of "natural selection" in human hands; eugenics, a field pioneered by Darwin's cousin, Francis Galton, inspired the Nazi dream of engineering a master race. What we now call the Holocaust was, in a sense, a medical "operation."
How could doctors betray the Hippocratic Oath they had pledged, to "do no harm" — not only in Nazi Germany but also in places like Tuskegee, Alabama? There, starting in 1932, a year before the Nazis came to power, American doctors enticed impoverished African American men to participate in a decades-long study in exchange for free healthcare, even as they withheld treatment for those who had syphilis and didn't know it because the researchers wanted to chronicle the natural history of the disease. This followed a long history of medical abuses against African Americans, such as gynecological studies on enslaved women by J. Marion Sims.
In 1947, American jurists held Nazi doctors to account at the Nuremberg Doctors Trial and established modern bioethics with the mandate of "informed consent" for human research subjects; nevertheless, the Tuskegee syphilis study continued for decades after, alongside other examples of criminal medicine in the US and abroad, in which government and corporate researchers regarded the bodies of people of color, the poor, prisoners and military personnel as tissue for research.
As bioengineering moves toward a posthuman future, corporations patent genes, and governments use genetic markers for surveillance, how much more conscientious are the methods and mindset of medical science than they used to be? How can individuals and communities respond? Artists have a unique role in addressing such questions from a layperson's perspective with powerful imagery that can bring urgent ethical questions to broad public attention.
"Baneful Medicine" features artists engaged with the betrayal of the Hippocratic Oath (Christine Borland, Arie A. Galles), eugenics and medical crimes against African Americans (Todd Ayoung, Abigail DeVille, Oasa DuVerney), Nazi medical atrocity (Susan Erony, Aharon Gluska, Vitaly Komar and Anna Halberstadt), post-war and present-day violations against human research subjects around the world (Ruth Liberman), scientific objectification of laboratory animals (Verena Kaminiarz), bio-surveillance (Heather Dewey-Hagborg, Aurelia Moser, Allison Burtch, and Adam Harvey), corporate copyright of human genetic material (Larry Miller), bioengineering (Aziz + Cucher, Eduardo Kac), and alternatives to establishment medicine (John SH Lee, Simone Leigh).
The exhibition opens to the public on May 1, 2019, and will be on view until June 21, 2019. The opening reception will be held on May 1, 2019, from 5:30 to 8:00 PM.
For inquiries related to the exhibit please contact Andrew Weinstein:  andrew_weinstein@fitnyc.edu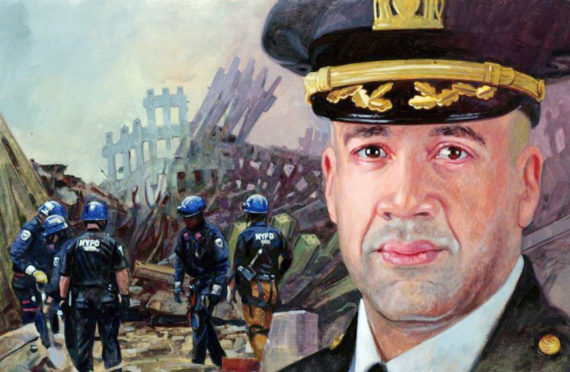 Memorial Hall
On view September 8, 2017 -June 28, 2018
On September 11, 2001, a series of four coordinated terrorist attacks were carried out by the Islamic terrorist group Al-Queda, with New York City feeling the brunt of this horrific tragedy. The events of 9/11 represent the largest attack and subsequent rescue and recovery operation ever on U.S. soil. In just a few short hours, both of the monstrous, 110 story-tall World Trade Center Towers, were devastated by two separate hijacked commercial airliners that were flown into them. The entire world watched in awe as nearly 3,000 people lost their lives as the buildings crumbled. Read More »