Professor Lisa E. Farrington is the founding Chair of John Jay's Art & Music Department, as well as an accomplished curator, author, and art historian. In 2010 she won the coveted Creative Capital Writers Award from the Andy Warhol Foundation.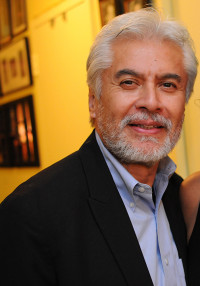 Frank Gimpaya is a freelance photographer whose work has been exhibited nationally and internationally.
Aggie Whelan Kenny won an Emmy for her work on the Mitchell-Stans trial (1974) for the CBS Evening News with Walter Cronkite. During her two decades of Supreme Court assignments, she drew the Warren Burger Court, the Rehnquist Court, and recently, the Roberts Court.
Charlotta Kotik, a native of Prague, first came to the United States in 1970. That same year she began working at the Albright-Knox Art Gallery in Buffalo, New York, where she remained until 1983.